Contact Us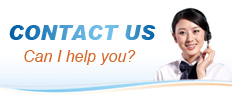 TEL:0086-371-67991755
FAX:0086-371-67993277
Adress: No.22 Dongqing Str., High - New Technology Development Zone, Zhengzhou, China.
the affect of Oil phenomena to melt pump
Melt pump simple structure, compact, easy to manufacture, easy to maintain, but the traffic, noise and pressure pulsation larger and larger. Melt pump must be equipped with a safety valve, for some reason, such as to prevent clogging of the pump discharge pipe outlet pressure exceeds the allowable value and damage to the pump or prime mover.
This phenomenon is called the phenomenon of trapped oil gear pump, the solution is usually open on the floating side unloading tank, unloading slots open method is engaging in high-pressure zone slotting, making the formation of the high-pressure oil bitten pressure oil flows into the area, that is the pressure port, while the low-pressure area and slotted so that the vacuum suction port area formed when gnawing the same, this would resolve the phenomenon of trapped oil.
When the pair of teeth into engagement starts, another possible to disengage the tooth, which also makes the two pairs of teeth are formed between a closed interval, and this interval is neither connected to the pressure chamber pressure, the low pressure region is not communicating suction zone, the gear continues to rotate, the hydraulic pressure in the area between the teeth biting rapidly increased formation pressure, the middle point when the team turned teeth, which increases the space between the teeth, forming cavitation phenomena, a large number of cavitation, when pressurized, making gear surge resistance of sliding bearing plates floating on great pressure, and the formation of cavitation and noise in the larger area of ??low pressure. In order to ensure smooth gear pumps, so the melt pump gear coincidence degree greater than one.

Any questions about our products, please feel free to contact us! We promise you high-end products and first-class service.Look forward to our cooperation!!!