Contact Us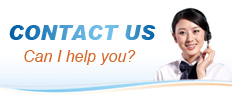 TEL:0086-371-67991755
FAX:0086-371-67993277
Adress: No.22 Dongqing Str., High - New Technology Development Zone, Zhengzhou, China.
Improve spinnability of PET melt spinning pump
PET melt pump water is close to zero, and the external environment were not contaminated, should be better than sliced ??spinning spinning process stability, but the reality is not so. Slice spinning factory in Yixing changed from the melt spinning of the transition period, respectively, had to use the same line on the same polyester plant of the same type of spinning equipment production over the same period while slicing and melt spun trefoil super bright FDY The former fixed-length first-class rate from 98 to 100 percent, spinning plates shovel cycle more than 10 days, which is a fixed-length first-class rate of 90 to 92 percent, spinning plates shovel period of about one day. It is understood that the melt spinning spinning spinning and slicing plant difference is not a special case, has been the global industry is a common problem.

The reason can be attributed to degradation of the polymer melt transfer process. The plant has tried to improve the delivery beginning early end to compensate for the intrinsic viscosity of the polymer melt viscosity drop delivery process to ensure that no oil Esther melt spinning and spinning slice of viscosity considerably, but decapitated, wool yarn and sticky board phenomenon has not improved . Analysis spinneret adherend, the degree of polymerization of only digits. Accordingly reasoning, the impact melt spinning spinnability is not a key factor in the overall degradation of the polymer but localized severe degradation.

Any questions about our products, please feel free to contact us! We promise you high-end products and first-class service.Look forward to our cooperation!!!