Contact Us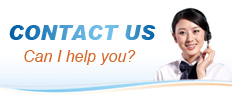 TEL:0086-371-67991755
FAX:0086-371-67993277
Adress: No.22 Dongqing Str., High - New Technology Development Zone, Zhengzhou, China.
ZB-F or ZB-K reactor melt pump series
ZB-F or ZB-K series melt pump is mainly used for transporting medium or high viscosity media out of the vacuum reactor. On the basis of the large air intake flange design, the high viscosity of the medium can be absorbed internally under vacuum conditions. This series melt pump is mainly applied to ABS, PS, PMMA, PBT, PT, etc.
Technical Parameters
Melt pump body material: stainless steel
Material Gear: M2 steel (optional)
Bearing Materials: High-temperature tool steel or stainless steel
Seal: packing seal
Heating System: The heating medium or hot oil (ZB-K series melt pump electric heating)
Model / Flow Range: 0.5CC - 2500CC, 0.5cm3/rev - 2500cm3/rev
Operating parameters
Viscosity: ≤ 40000 Pass
Working temperature: ≤ 400 ℃
Cleaning temperature: ≤ 450 ℃
Inlet pressure: ≤ 12MPa of
Pressure: ≤ is 25MPa

Any questions about our products, please feel free to contact us! We promise you high-end products and first-class service.Look forward to our cooperation!!!