Contact Us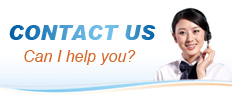 TEL:0086-371-67991755
FAX:0086-371-67993277
Adress: No.22 Dongqing Str., High - New Technology Development Zone, Zhengzhou, China.
Melt pump applications
Melt pump applications
can be introduced from four aspects: polymers, extrusion, rubber, and industry. They are mainly for plastics manufacturing and processing in which pellets, an interim product, are produced.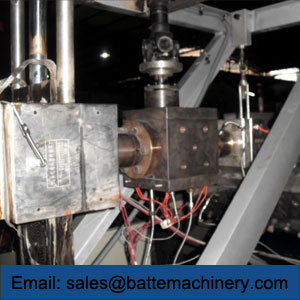 Melt pump applications:
Applications for polymer production:
Melt pump
is mainly for plastics manufacturing and processing in which pellets, an interim product, are produced. Pellets are an important precursor in the plastics industry. During the production process, the polymer is manufactured in the form of melt or powder, which is suitable for further processing. Various pelletising methods create particles of an even shape and size, allowing dosing, mixing, transport and melting to be made considerably easier. The polymer's properties are "frozen" during the pelletising process and the size, shape, bulk density and residual humidity are determined.
Melt pump applications for extrusion lines:
The Extrusion lines can process plastic pellets into semi-finished products, such as profiles, pipes, films, plates, foam, etc. without the interim pelletizing stage. Gear pumps and screen changers are used in order to optimize the extrusion process and to increase productivity. Gear melt pumps enhance the quality of the product thanks to their ability to transport the product constantly, relieving the extruder of pressure build-up. Screen changers separate out contamination in liquid plastic melt, helping to satisfy the growing stringency of quality requirements.
Melt pump applications for rubber:
The elastomer melt pump is geared towards manufacturers of basic mixtures and processors of "rubber-like" end products and semi-finished products. These impose strict demands in terms of perfect dimensional tolerances through a constant transport of material, and in terms of the high flexibility of their extrusion line through the reproducibility of various material formulas. Gear pumps, the volumetric efficiencies and flow channel geometries of which have been optimised for the flow of rubber, help to achieve and monitor these operating parameters reliably. Various tooth geometries such as spur, helical and herringbone gearing give the user the perfect choice when it comes to optimising gear pumps for a specific application.
Melt pump applications for industry:
In chemical, industrial and pharmaceutical applications,
gear pump for hot melt
needs to transport a variety of different materials in order to be able to cover the broad spectrum of applications as effectively as possible. Whether it be highly corrosive media, high temperatures, high pressure or high viscosities that they have to deal with, or even a combination of all of them, the modular design of gear pumps ensure the ideal choice of reliable, long-lasting and operationally safe products for individual customer requirements.

Any questions about our products, please feel free to contact us! We promise you high-end products and first-class service.Look forward to our cooperation!!!