melt pump for film-blowing
Blowing film melt pumps are widely used for high and low viscosity polymer metering and pressurization, and plastic melt pump gear pumps are playing an increasingly important role in current extrusion processes. Especially in terms of high-end biaxially stretched films or blown film products, in order to meet the constantly increasing demand of end users in the plastic industry. Install a plastic melt metering gear pump in extrusion production, seamlessly combining the best continuous operation and performance with tightly packed parts. Improve the production efficiency of the extruder production line, improve the quality and stability of the produced products, and reduce energy consumption.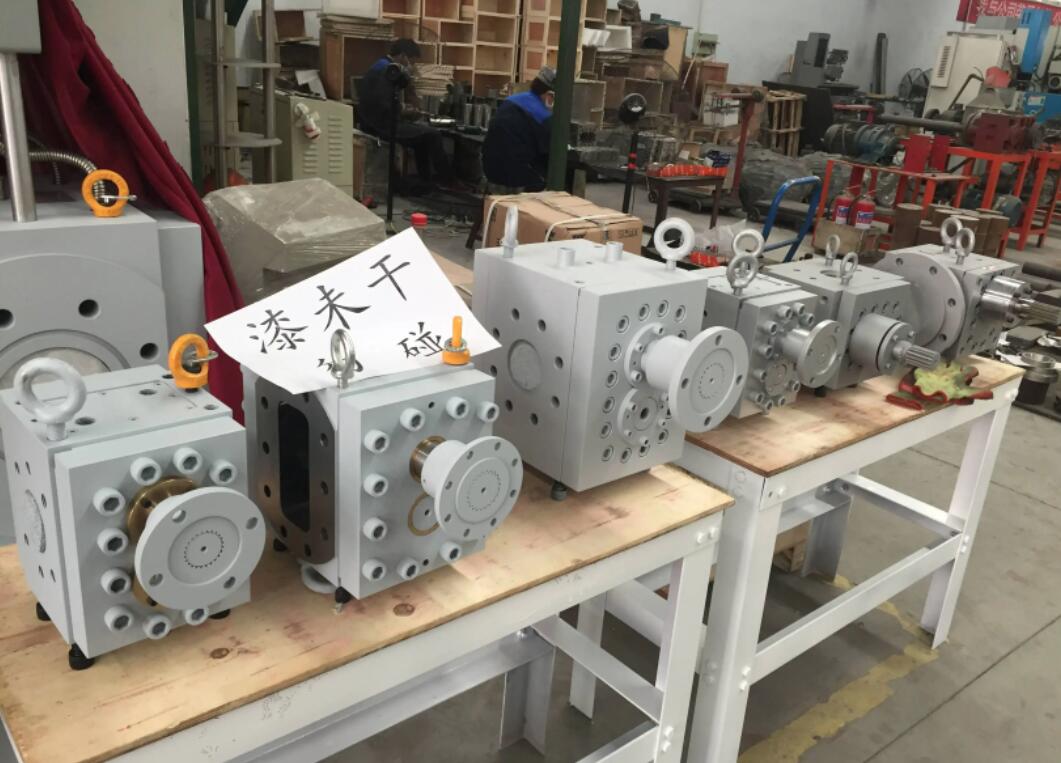 Scope and technical parameters of melt pump for film-blowing
Application field: Almost all plastics
Viscosity: 500 to 30000 pas
Applicable raw materials: PA PP PE ABS PVB PMMA, etc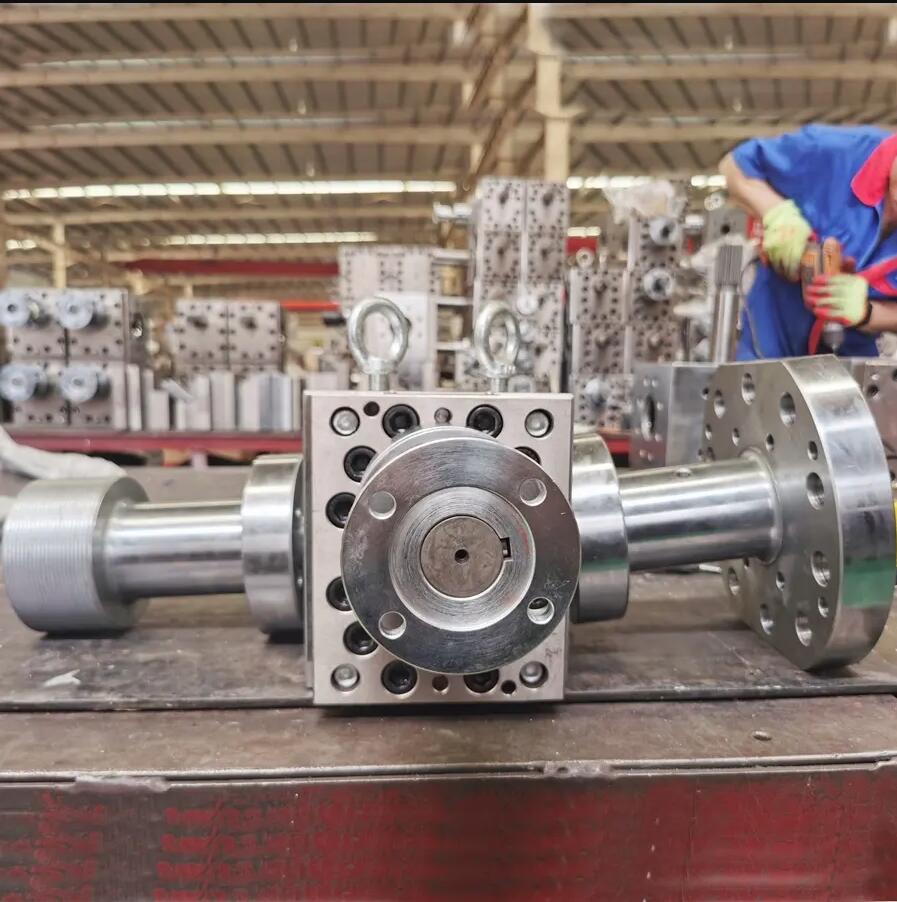 The application of polymer melt pumps in the extrusion processing industry has involved fields such as film blowing, granulation, plate (sheet, film) extrusion, pipe extrusion, extrusion coating, profile extrusion, continuous blow molding, etc. The processed materials almost involve all thermoplastic resins, thermoplastic elastomers, and other polymers. In addition, the output of the melt pump is linearly related to the gear speed star. By controlling the gear pump speed, the melt displacement can be accurately controlled. Therefore, the melt pump can also serve as a measuring device and become the core part of the online rheometer. The online rheometer is a device that can measure the flow performance of polymer melts in real-time, and is another high-tech equipment in the petrochemical and rubber and plastic industries. It plays an important role in online monitoring of product quality.
Email: info@battemachinery.com
Whatsapp: +86 158 38331071

Any questions about our products, please feel free to contact us! We promise you high-end products and first-class service.Look forward to our cooperation!!!