Plastic sheet melt pump seal routine maintenance focus
As a professional plastic melt pump manufacturer in China, Zhengzhou Batte provides plastic sheet extruder melt pumps with great improvements in structure and performance; Batte's new generation of plastic sheet melt pumps have not only been greatly enhanced in terms of energy saving and consumption reduction, but also improved the overall service life of plastic melt pumps. The following is a specific analysis of Zhengzhou Batte melt pump manufacturers plastic sheet melt pump seal routine maintenance focus.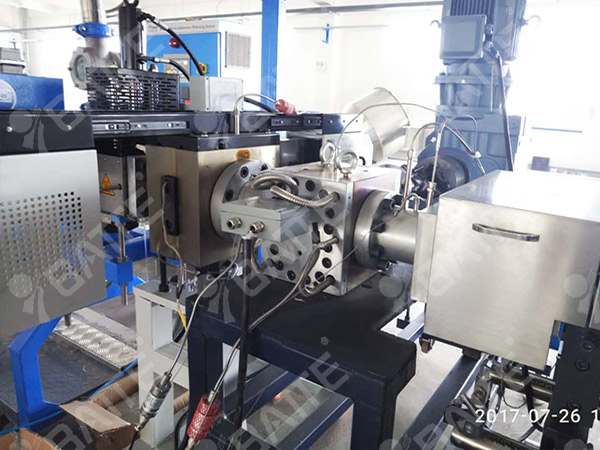 PET plastic extruder melt gear pump
Plastic sheet polymer melt gear pump seal routine maintenance work is relatively small, the main inspection items are: melt pump shaft end leakage, seal cavity pressure, seal liquid level, seal system leakage, etc.. Plastic melt pump seal liquid level check in the opening and parking is particularly important, because the pressure fluctuations in the opening and parking process is relatively large, if there is no seal liquid, the gas is easy to leak through the melt pump shaft end into the system, resulting in the occurrence of melt pump subsequent equipment such as: cut granulator broken belt failure.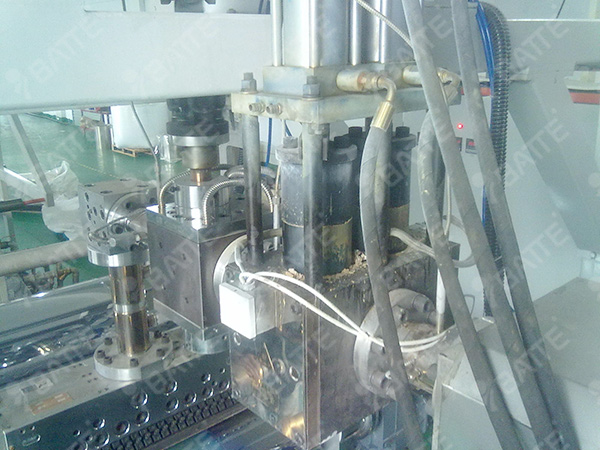 Customer cases of melt pump and double column screen changer for PET sheet
If the melt pump for extrusion shaft end leakage phenomenon, can be eliminated by adjusting the pressure of the sealing chamber; sealing thread cavity pressure adjustment is a very important link in the maintenance of plastic sheet melt pump seal. There is a pressure sensor in the threaded cavity that measures the value of the pressure difference between the threaded cavity and the pump body. The pressure value is set at 100-300 kPa. Generally, after this pressure is adjusted during start-up, there is no need to adjust it during daily maintenance work.
zb-b melt gear pump for plastic hdpe sheet extrusion
Polymer melt gear pump has been widely used in chemical fiber, granulation, plastic film, sheet, plate, profile, pipe, wire and cable, wire drawing, compound extrusion and other production lines, can process materials almost cover most polymer materials, such as: PE, PC, PP, PVC, HIPS, PMMA, PS, PA, TPUR, fluoropolymers, polysulfone, polyester, thermoplastic elastomer rubber, and thermal adhesives, etc.
Email: info@battemachinery.com
Whatsapp: +86 158 38331071

Any questions about our products, please feel free to contact us! We promise you high-end products and first-class service.Look forward to our cooperation!!!