The advantages and application scope of the melt pump
The ZB-G series melt pump is mainly used for extrusion process of rubber and plastics. It is used in conjunction with extruder and installed at the outlet of extruder.
ZB-K series melt pump has the best ability to deal with high viscosity materials, mainly used for polymer and prepolymer transportation.
ZB-T series of melt pumps are used in general chemical processes.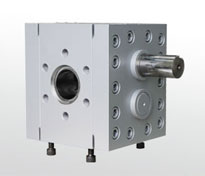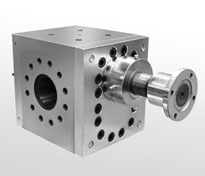 Advantages: the polymer melt pump ZB series adopts unique volume design, which can provide stable and accurate polymer metering in the condition of constant pressure, temperature and viscosity. Due to the pressure of the ZB melt pump between the extruder and the die, the extruder parameters can be properly configured to provide a more uniform molten material on the premise of more stringent tolerance requirements.
The ZB melt pump provides a variety of capacity and model. He can provide accurate, stable and reliable fluid measurement, which is almost applicable to all polymers used in the plastic industry, including polyester, polypropylene, nylon, acrylic fiber, cellulose, spandex, and a lot of special fiber.
Application of ZB melt pump: melt pump is mainly used for high temperature and high viscosity polymer melt conveying, supercharging and metering. It is widely used in extrusion of plastics, resins, rubber and chemical fiber products. Such as granulation, film, pipe, sheet, sheet, sheet, sheet, extrusion coating, extrusion, continuous blow molding, artificial fiber, optical fiber, medical plastic catheter and other industries, the materials processed almost involve all thermoplastic resins, thermoplastic elastomers and other polymers.

Any questions about our products, please feel free to contact us! We promise you high-end products and first-class service.Look forward to our cooperation!!!