Buying a melt pump , are you be cheated ?
Buying a melt pump , are you be cheated ?Melt pump is a positive displacement conveying device, the flow rate is proportional to the speed of the pump. Mainly by the pump shell, the active gear, driven gear, sliding bearing, front and rear end plate, packing seal, etc.. The gear profile, pump body, and the side cover of the two gears are composed of the feeding area, the transportation area and the discharging area.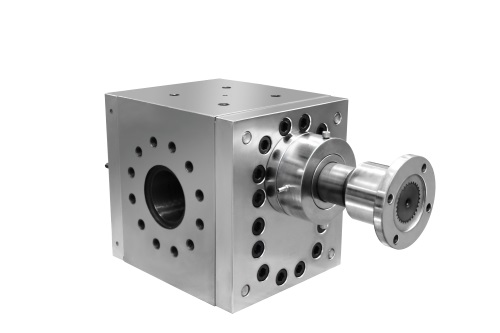 Batte
melt pump's advantages
: advanced technology, quality and stability of conventional products .A variety of materials , unconventional products are available to order.Melt conditioning becomes crucial, in­cluding preheating of the resin, controlled feed of the material to the extruder, melt homogeneity of the polymer in the extruder, and delivery at the re­quired pressure and rate to the melt pump to avoid cavitation.

Any questions about our products, please feel free to contact us! We promise you high-end products and first-class service.Look forward to our cooperation!!!