Metering Pump Market - Global Segment and Forecasts Up to 2020
Transparency Market Research (http://www.transparencymarketresearch.com) includes new market research report "Metering Pump Market" to its huge collection of research reports.
Albany, NY -- (ReleaseWire) -- 10/27/2014 -- Growing demand for energy efficient equipments and increasingly stringent regulations regarding their use is driving the demand for metering pumps. A metering pump is a device that moves a measured and precise volume of liquid in a provided specific time period. These devices provide an accurate flow rate through adjustments of different flow rates. Hence it is referred to as a metering pump. Although these pumps are mainly used for pumping water, they are often utilized to handle various other fluids such as solutions and chemicals among others. Metering pumps operate in a wide range of discharge pressures and ensure practically constant flow. However, the parameters such as pressure and temperature are key factors to be engineered while making such pumps. The construction of the pumps is simple and involves a pump head linked to the motor. A positive displacement piston provides practically constant flow. Fluid dynamics are a crucial part in the design and engineering of metering pumps. The fluid properties such as viscosity, density and fluidity affect the precision of a metering pump.
Metering pumps can be categorized according to their product types such as piston type and diaphragm type. However, these devices are widely being accepted in industries such as oil & gas, water & wastewater, chemical, pharmaceutical, food & beverages, pulp, paper and petrochemicals. The pumps are also used for R&D purpose such as in high pressure chromatography. However, the design of the pump significantly varies according to its applications. The material of a pump used for chemical, R&D and pharmaceutical purposes has to exhibit resistance to solvents and alkalis whereas, metering pumps used in waste water handling should be corrosion resistant. Due to heavy industrial and an established water treatment industry in North America and Europe, they have shown a significant demand for metering pumps. However growing health concerns, population and a booming industrial sector in Asia Pacific and RoW are expected to present massive opportunities for the metering pumps market in near future.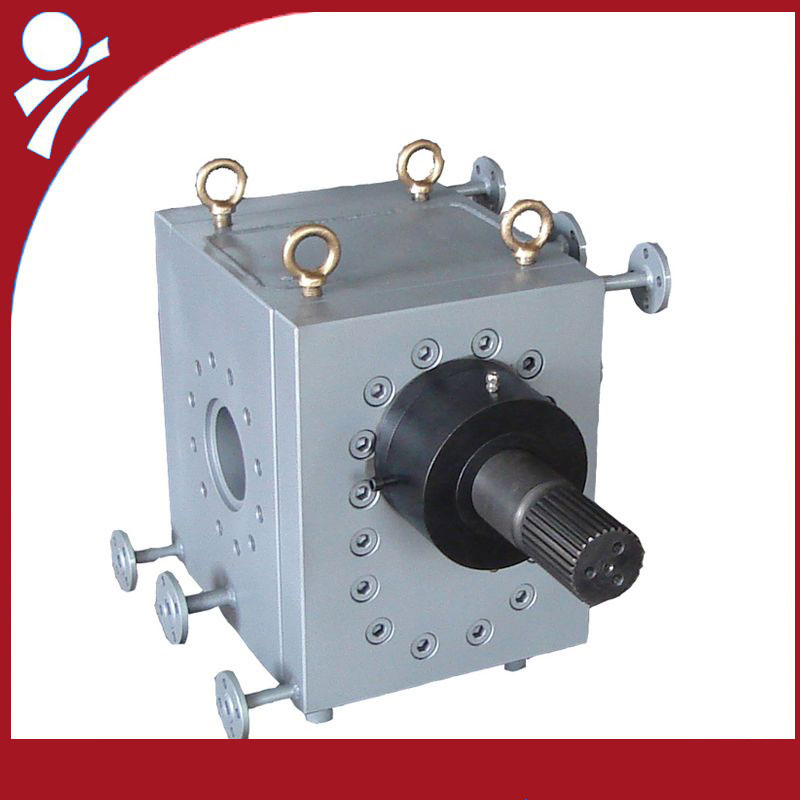 Growing industrialization in Asia Pacific and the rest of the world (RoW) is a major driving factor for this market. Rising population leading to growing health concerns in Asia and RoW is spurring the growth of the waste water treatment industry. The booming chemical and oil industry is an attractive opportunity for the metering pump market. However, the presence of multiple substitute products can restrain the market in the future. Additionally, metering pumps are guaranteed on the basis of the maximum discharge pressure wherein the pump itself is a pressurizing device. Automated pumps are being developed and with further technological development, the metering pumps are expected to become more efficient.
Metering pumps market is characterized by both major players as well as small local innovators. The availability of cheaper tooling technology drives new entrants in the industry. Hence, the market faces competition on a local as well as international level, where branding also plays a vital role.
Blue-White Industries Ltd, Alltech Dosieranlagen Gmbh, IDEX Corporation, Seepex Gmbh, LEWA Gmbh, KNF Neuberger Gmbh, Lutz-Jesco Gmbh, Zhejiang Ligao Pump Technology Co., Ltd., Hangzhou Chiheng Technology Co., Ltd., Neptune Chemical Pump Company, Prominent Dosiertechnik Gmbh, Swelore Engineering Pvt. Ltd, Watson-Marlow Pumps Group, Wanner International Ltd., DEPAMU (Hangzhou) Pump Technology Co., Ltd., Milton Roy, Positive Metering Pumps I Private Limited, Cole-Parmer and Minimax Pumps are some of the key manufacturers of metering pumps.
This research report analyzes this market depending on its market segments, major geographies, and current market trends.
Geographies analyzed under this research report include:
- North America
- Asia Pacific
- Europe
- Rest of the World
This report provides comprehensive analysis of:
- Market growth drivers
- Factors limiting market growth
- Current market trends
- Market structure
- Market projections for upcoming years
This report is a complete study of current trends in the market, industry growth drivers, and restraints. It provides market projections for the coming years. It includes analysis of recent developments in technology, Porter's five force model analysis and detailed profiles of top industry players. The report also includes a review of micro and macro factors essential for the existing market players and new entrants along with detailed value chain analysis.
About Transparency Market Research
Transparency Market Research (TMR) is a market intelligence company providing global business research reports and consulting services. Our exclusive blend of quantitative forecasting and trends analysis provides forward-looking insights for thousands of decision-makers.
TMR's experienced team of analysts, researchers, and consultants use proprietary data sources along with various tools and techniques to gather and analyze information. Our business offerings represent the latest and the most reliable information which is indispensable for businesses to sustain their competitive edge.
The article source:http://www.digitaljournal.com/pr/2286160

Any questions about our products, please feel free to contact us! We promise you high-end products and first-class service.Look forward to our cooperation!!!