Contact Us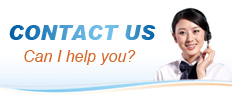 TEL:0086-371-67991755
FAX:0086-371-67993277
Adress: No.22 Dongqing Str., High - New Technology Development Zone, Zhengzhou, China.
Pump Surge Seen in Growing Demand for Chemicals
There is little doubt that the global market for pumps, valves, and related equipment is strong and growing. A number of studies highlight demand by end-users in key regions and various industries and what they mean for suppliers' sales.
One recent study from Frost & Sullivan, "Analysis of the Global Pumps Market in the Chemicals Industry," examines the impact that major consumers of industrial and specialty chemicals such as automotive, construction, and manufacturing will have on demand for pumps by the upstream process industries by 2020. The authors of the study forecast that with steady growth in these end-industries, global demand for chemical pumps will increase 25 percent to just over $5 billion by 2020.
The Frost & Sullivan study reports that each of the industries driving growth in the use of chemicals is still recovering from the recession of 2008. As a result, Pandian predicts that global pump sales will not reach pre-recession levels until 2018. But this means that many pump manufacturers, in anticipation of a return to a faster growth pace, may be looking to add manufacturing capacity or otherwise expand to cope with the first significant increases in pump demand in a decade.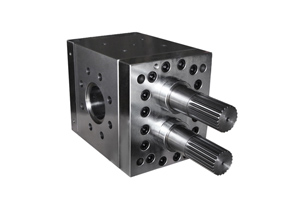 The regions that are expected to see most growth in pump use during the period the study covers (2013 to 2020) are North America, Asia-Pacific, and India. Pandian writes in the report that centrifugal pumps will continue to account for most of the market demand during this time, but positive displacement (PD) pumps will gain market share.
To get additional insight into what this growth will mean for pump manufacturers and end-users, I reached one of the study's authors, research analyst Sakthi Pandian. In a telephone interview with ThomasNet News from her office in India, Pandian provided additional observations about demand for chemical pumps.
When asked by how much PD pumps will grow, she said the current sales breakdown, reported as 67.2 percent for centrifugal pumps and 32.8 percent for PD pumps, could shift modestly, with PD pumps gaining around 35 percent of the market by 2020.
Reasons include the metering accuracy and energy efficiency of PD pumps compared to centrifugal versions. PD pumps are especially efficient in moving and metering viscous, high-value liquids, she explained. One such area Pandian cites is biotech, where the liquids processed are often so expensive that producers can't afford to waste any of them. "Basic chemicals will still use centrifugal pumps, so demand for them will continue to dominate the market," she added.
Pump manufacturers and suppliers will attempt to differentiate themselves from competitors and gain customers and market share by providing total solutions for chemical manufacturing operations -- not just the pumping areas -- and extensive aftermarket services.
Pandian said many large pump manufacturers are already acting as consultants on chemical projects, where they advise customers on ways of making plant infrastructure and all equipment more efficient, productive, and profitable. They are, in effect, aiming to be a one-stop source of information, and this can help simplify an expansion or greenfield project.
The demand for aftermarket services, Pandian said, is large and growing. Chemical plant operators want equipment suppliers they can rely on to keep equipment running long after an installation. This is hardly new, or course, but the demand for such services remains strong, and the ability to follow up capital purchases with on-site service, spare parts, and technical expertise will be a critical selling points of equipment makers as the market expands.
Pump manufacturers and suppliers will need all the selling points they can offer in some regions. Pandian said growing demand for pumps will bring many manufacturers into the market whose chief selling point is low price. There is nothing unusual about this, either -- the pump industry has, for years, been dealing with low-cost competitors, primarily from Asia. And while a case can be made that over the long run, higher-priced quality trumps low initial price, it's often difficult to sway a customer when it is looking at a major cost differential among pump suppliers.
Pandian said most of the low-cost competition will be in the Asia-Pacific region. These manufacturers generally do not produce pumps that rival the quality of those made in North America, Europe, or Japan. And while they lag major producers in technical areas such as automation and aftermarket services, their low prices will be compelling, especially to small, local projects. Also, "they are working to reach an acceptable standard of quality," she noted.
Distribution of equipment and services by many big pump producers should not be a problem for users. Pandian said the majors "are established in the chemical industry and positioned well" across many regions to take advantage of growing demand.
The next few years should thus be a boom period for most pump producers. Pump users can expect to also reap benefits as a result of suppliers looking to maximize opportunities by keeping it simple and vital: good product, great technology, outstanding service, and a long-term commitment to assuring successful plant operations.
The article source:http://news.thomasnet.com/fluid-gas-flow/2014/10/02/pump-surge-seen-in-growing-demand-for-chemicals

Any questions about our products, please feel free to contact us! We promise you high-end products and first-class service.Look forward to our cooperation!!!