Contact Us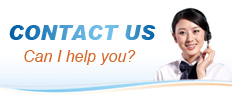 TEL:0086-371-67991755
FAX:0086-371-67993277
Adress: No.22 Dongqing Str., High - New Technology Development Zone, Zhengzhou, China.
Hydraulic diaphragm metering pump drive mechanism
⑴ transfer power from the motor to the worm and worm gear rotation realization prompted the crankshaft
Hydraulic diaphragm metering pump linkage for reciprocating motion, driven hydraulic ram produced.
⑵ by the crankshaft stroke adjustment mechanism, eccentric, adjusting nut, adjusting screw, adjust the hand wheel (handle), dial (pointer) and scale constituted by changing the eccentricity to achieve relative stroke of the plunger.
Hydraulic system
⑴ hydraulic system hydraulic hydraulic diaphragm metering pumps, and its structure consists of a plunger, cylinder block, cylinder head, import valve, hydraulic valve diaphragm and three composition (ie: deflated overload valve, limit valves, compensating valves) . Separated by a diaphragm in the work of hydraulic oil and media, so the advantages of hydraulic diaphragm metering pump for leaks in.
⑵ hydraulic diaphragm metering pump fluid end plunger reciprocates driven to work by the end of the crank rod drive mechanism. The plunger reciprocates in the hydraulic chamber, the hydraulic oil pressure changes cause the hydraulic displacement of diaphragm deflection transmission medium, the relative stability of the hydraulic chamber of hydraulic oil from the three valve functions to maintain.
⑶ overload valve exhaust gas automatic hydraulic oil into the hydraulic chamber, to ensure smooth operation, to avoid excessive or hydraulic oil discharge pipe blocked overpressure generated automatically open set containing valve protection purposes.
⑷ limit compensation device is the use of hydraulic diaphragm valve push open limit, according to the degree of vacuum chamber of the hydraulic oil added at any time to ensure that the hydraulic chamber filled with hydraulic oil.
Metering pumps are widely used in petrochemical, chemical, power, water treatment, pharmaceutical and other industrial processes for the quantitative transport all kinds of chemical additives.
In 1936, invented the world's first motor-driven metering pumps;
In 1939, Larry Wilson Wilson invented the chemical feed equipment - the world's first hydraulic-driven diaphragm metering pumps;
1963, invented the world's first solenoid driven metering pump-LMI;
In 1965, invented the world's first pneumatic metering pump-WILLIAMS;

Any questions about our products, please feel free to contact us! We promise you high-end products and first-class service.Look forward to our cooperation!!!