What is a melt pump? Melt pump applications
Melt pump is mainly used for high temperature and high viscosity polymer melt transport, pressurization, measurement. Foreign widely used in plastics, resins, rubber, chemical fiber products, extrusion molding. Such as: granulation, film, pipe, sheet, sheet, man-made fibers, optical fiber, medical plastic catheter and other industries. With the increasing development of the machinery industry, melt pump in the domestic market is gradually adopted by the industry, the application.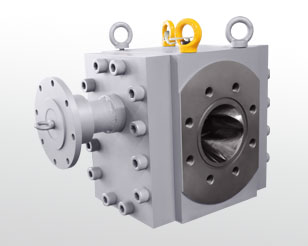 Batte Melt Pump Zhengzhou Co., Ltd. is a professional melt pumps supplier and manufacturer. We integrate design, manufacture and sale. As one of the biggest manufacturers of melt pumps, gear pumps, and metering pump in China, we have own melt pump factory and foreign trade department, so we can provide products as reasonable price.

Any questions about our products, please feel free to contact us! We promise you high-end products and first-class service.Look forward to our cooperation!!!