Plastic Recycling PP PET Plant strapping machine melt pump
The quantity of plant strapping machine used in the packaging industry is very large. There are nearly a thousand production lines in the Guangdong market, which are mostly produced using waste materials. There are many impurities and frequent screen changes, and all of them are manually shut down and replaced, resulting in a large amount of recycled materials and waste materials, which can easily form a vicious cycle. The strength of waste materials is inherently low. Recycling consumes energy, wastes labor, and the quality of reproduction products will also be reduced.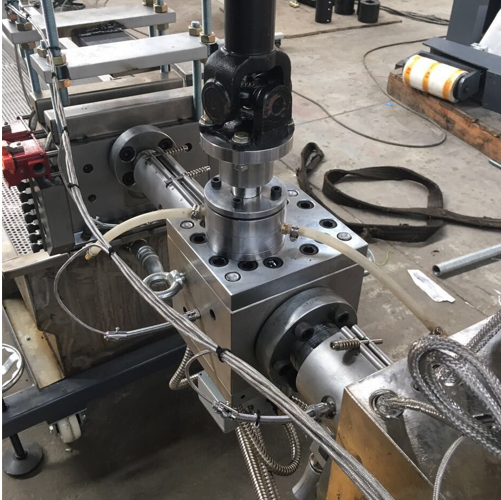 Technical parameters of PET Plant strapping machine melt pump:
Materials: PET, PS, PP, HDPE, LLDPE
Throughput: 30-12,000 kg/h [66-26,400 lb/h]
Difference Pressure – standard (max.): 250 bar [3,626 psi]
Difference Pressure – option (max.): 500 bar [7,252 psi]
Viscosity: 5-20,000 Pas
Temperature (max.): 350°C [662°F]
Melt Pump Manufacturer: Batte (made in China)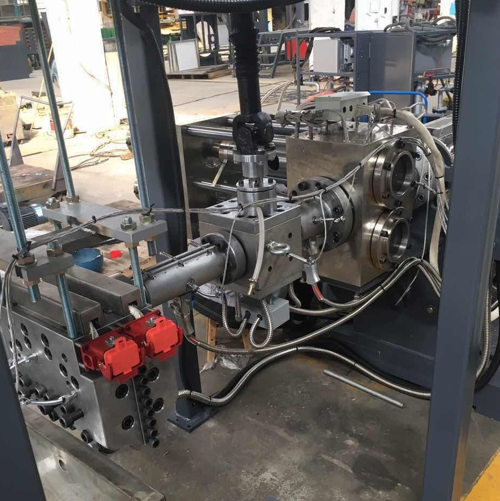 BATTE has developed a specialized melt pump for PP and PET plant strapping machine, with optimized flow channel design to avoid dead corners in the flow channel, reduce material residue, and improve product quality. The improved gear parameter design makes the output pressure more stable and the pulsation rate smaller, suitable for various extrusion production lines. It can provide suitable installation methods according to different on-site situations of customers, making it more flexible and practical. Multiple installation methods can be used, and the input shaft of the pump can be arranged horizontally or vertically (both upwards and downwards); The drive system generally includes: motor, reducer, universal coupling, pump connection head, reducer connection head, etc.
Email: info@battemachinery.com
Whatsapp: +86 158 38331071

Any questions about our products, please feel free to contact us! We promise you high-end products and first-class service.Look forward to our cooperation!!!