Specifications of melt pump for BOPP film production line
Zhengzhou Batte provides a special melt pump for BOPP film according to the production process requirements of high-performance film-biaxially oriented film. Zhengzhou Batte closely follows the needs of customers and combines its own technical expertise to provide customers with stable and reliable melt pump technology solutions.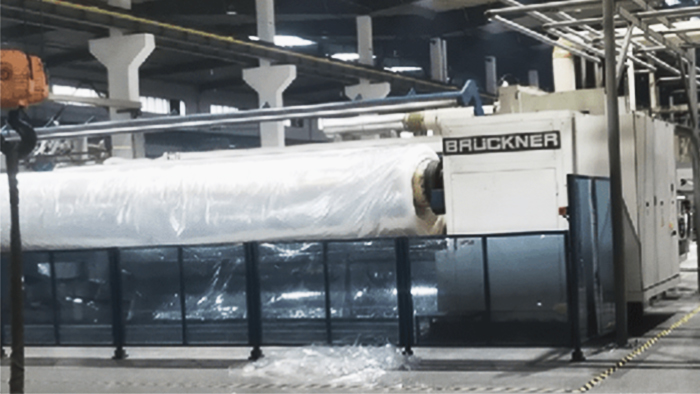 Advantages of BOPP Film Melt Pumps
1. Optimized melt flow channel design: Eliminate the dead angle in the flow channel, reduce the polymer residue, and improve the quality of the product.
2. Improved gear parameter design: More accurate rotation and displacement design makes the output pressure more stable and suitable for precision extrusion conditions.
3. A variety of installation methods can be adopted: to meet the personalized needs of users.
4. High-precision manufacturing and excellent heat treatment: more precise and more durable.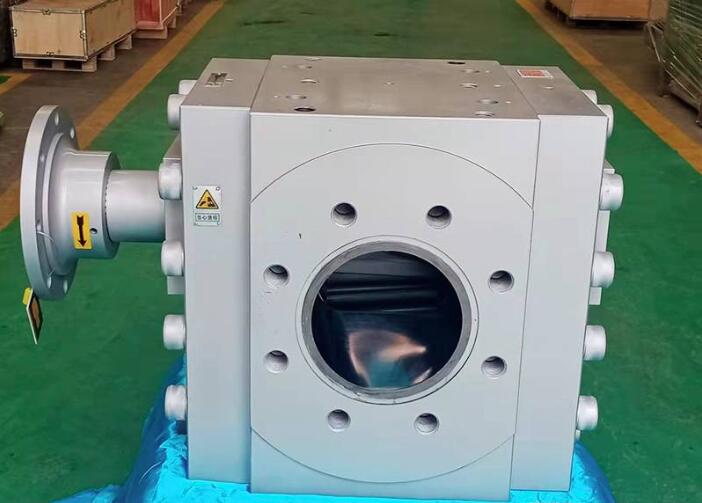 BOPP film melt pump technical parameters
Displacement: 3200CM3/REV (more used series models) Output range: 2000KG/H--7000KG/H (the output range fluctuates with the change of customer material formula)
Wheelbase: 180MM, tooth width: 180MM
Equipment weight: 1200KG
Pump body: high temperature alloy steel, (coating can be added according to customer's actual process requirements)
Gear: imported tool steel, nitrided steel (various materials are available according to the actual process requirements of customers)
Shaft sleeve: tool steel, copper and aluminum alloy (various materials can be provided according to the actual process requirements of customers)
Heating method: electric heating rod heating
Seal: double-ended helical seal (a cold water ring can be provided as an auxiliary seal according to the actual process requirements of the customer)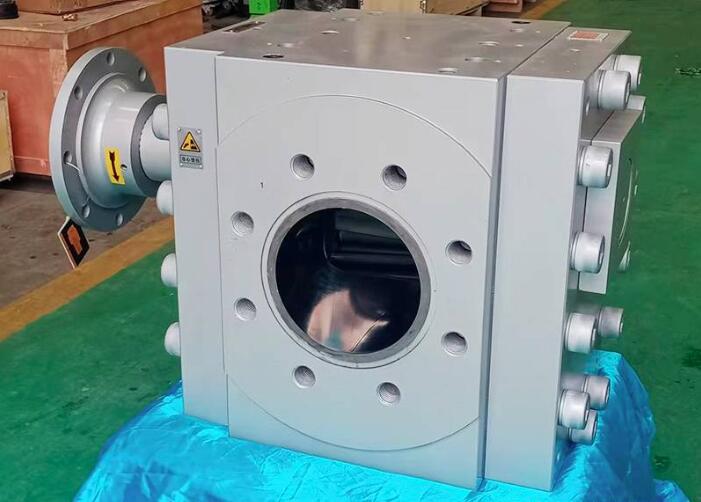 Melt pump for BOPP film operating parameters
Inlet pressure: 0.1-10MPA
Use temperature: ≤300C
Outlet pressure: 10-30MPA
Working speed: ≤70RPM
Maximum differential pressure: 20MPA
Viscosity range: ≤30000PA.S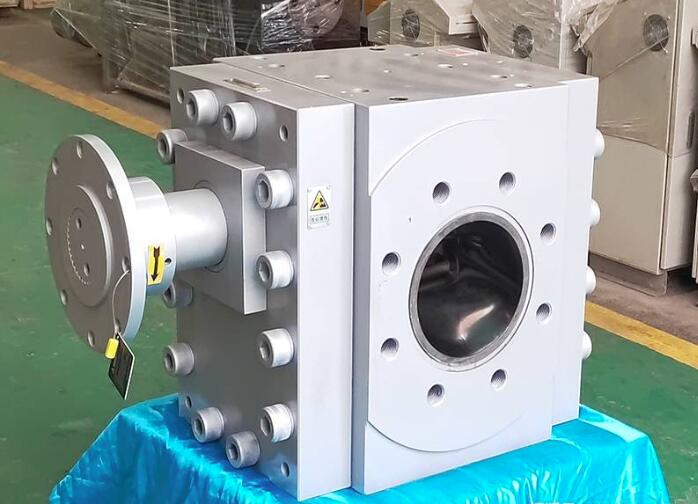 Zhengzhou Batte provides dozens of series and various specifications of melt gear pump products for the resin, chemical fiber, rubber and other polymer material industries. The company currently has various series of melt gear pumps that can meet all polymer working conditions. product. Including various heating methods: heat medium heating, electric heating, no heating; various viscosity ranges: 0.001Pa.s to 40000Pa.s; wide temperature range: -40°C to 350°C; wide pressure range: -0.1MPa to 35MPa working condition. At the same time, Zhengzhou Batte provides melt gear pumps with complete specifications: from 0.1cc/r to 12000cc/r. info@battemachinery.com

Any questions about our products, please feel free to contact us! We promise you high-end products and first-class service.Look forward to our cooperation!!!