Batte rubber extruder melt gear pump advantages
Batte melt pump for rubber extrusion is used in the extrusion system of elastomers and easily degradable plastics. This type of pump adopts a special internal structure and has efficient self-cleaning function. It is suitable for the extrusion of rubber elastomers. It is generally installed at the outlet of the extruder and the die Do booster and voltage regulator metering between the heads. With a special drive for continuous transmission of plasticized materials, it can stabilize the pressure uniformity, especially for the downstream part of the screw, to improve the uniformity of screw conveying.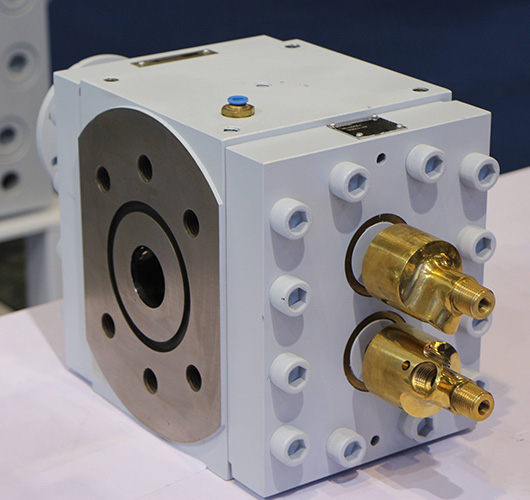 Rubber melt gear pump (also called rubber extruder melt pump) is mainly used in the extrusion molding of rubber. It is similar to plastic melt gear pump. It has strong adaptability to head resistance and operating process conditions, so it has a wide range of applications, especially in precision extrusion molding and rubber filtering processes and calendering feeding. The rubber pump produced by Zhengzhou Butter has the advantages of efficient self-cleaning function, simple design, optimized fluid passage, and lower pulsation rate under high pressure difference.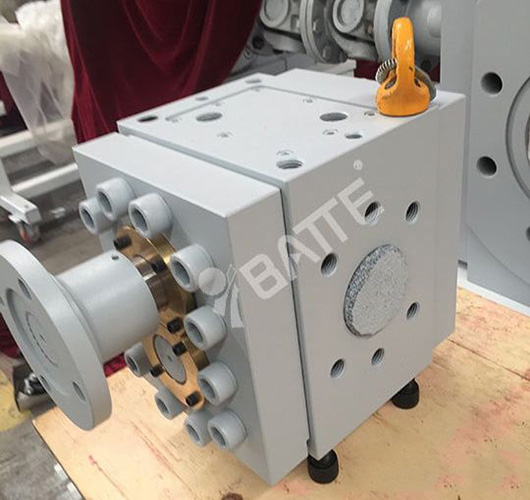 The rubber melt pump is used in conjunction with the extruder, which can realize the filtering, preheating, plasticizing and forming of rubber, extruding and feeding the calender, and working with the hot feeding extruder, cold feeding extruder and cold feeding extruder. It is matched with the feeding and exhausting extruder to carry out compound extrusion of tire rubber, conveying, traction belt, flat product, rubber hose, rubber strip, inner tube, wire and cable extrusion molding, rubber roller coating and high-capacity casting mold. filling. Improving product quality, increasing extrusion output, reducing unit energy consumption, and prolonging the life of the whole machine are the advantages of BART melt pumps.info@battemachinery.com

Any questions about our products, please feel free to contact us! We promise you high-end products and first-class service.Look forward to our cooperation!!!