Contact Us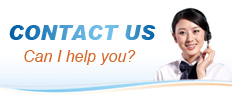 TEL:0086-371-67991755
FAX:0086-371-67993277
Adress: No.22 Dongqing Str., High - New Technology Development Zone, Zhengzhou, China.
Application of high temperature melt pump in rubber extrusion machine
The application of high temperature melt pump in rubber and plastic extrusion machinery: the high temperature melt pump plays an important role in improving the quality of the melt, improving the safety of production and protecting the production equipment in the extrusion line of plastic and rubber. At the same time, melt pressure sensor is very sensitive to the original parts. Only proper installation and maintenance can make full use of its function.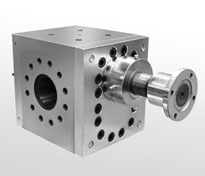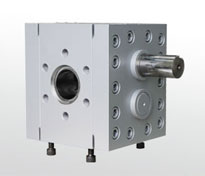 In addition, measuring the pressure through the filter and melt pump is also very important for ensuring the safety of production and optimizing the performance of the equipment. If melt is flowing into the mold, it will be blocked. The sensor below the filter will give an alarm, which can prompt the operator. When the sensor at the upstream of the filter sends an alarm, it indicates that the excessive pressure inside the extruder may cause excessive wear on the screw. For the manufacturer of the melt pump, it is necessary to measure the inlet and outlet pressure of the melt medium to ensure that the melt medium can flow into the mold continuously, because any hindrance may cause the melt pump to be blocked.
The pressure sensor on the extrusion line can only measure the pressure of one point, or a series of sensors for measuring the whole production line. High temperature melt pump is connected to data recorder and sound alarm device, and the processing parameters of rubber extruding machine can be adjusted by using the processing control system.

Any questions about our products, please feel free to contact us! We promise you high-end products and first-class service.Look forward to our cooperation!!!