Contact Us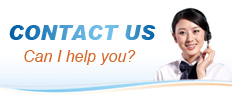 TEL:0086-371-67991755
FAX:0086-371-67993277
Adress: No.22 Dongqing Str., High - New Technology Development Zone, Zhengzhou, China.
The external gear pump choose
The external gear pump is a positive displacement (PD) type of pump generally used for the transfer and metering of liquids. The pump is so named because it has two gears that are side-by-side or external to each other. (This nomenclature differentiates it from an internal gear pump, which has one gear positioned inside the other.) The gear pump is a precision machine with extremely tight fits and tolerances, and is capable of working against high differential pressures. The working principle of the external gear pump is illustrated in the article.
The most important criteria to chose the right melt pump are:
– Throughput (kg/hr)
– Application (sheet, compounding, recycling, etc.)
– Type of polymer (PET, PE, etc.)
– Filler content (kind of filler and percentage)
– Pressure range

ZB-B Series Melt Pump for Extruder
A drive gear (that is driven by a motor) rotates an idler gear in the opposite direction. When the gears rotate, the liquid, which is trapped in the gear teeth spaces between the housing bore and the outside of the gears, is transferred from the inlet side of the pump to the outlet side. It is important to note that the pumped liquid moves around the gears and not between the gears. The rotating gears continue to deliver a fresh supply of liquid from the suction (inlet) side of the pump to the discharge (outlet) side of the pump, with virtually no pulsations. The meshing INLET DIRECTION OF FLOW INLET OUTLET OUTLET DRIVE GEAR IDLER GEAR HOUSING Clockwise Rotation of Drive Gear Counter-Clockwise Rotation of Drive Gear IDLER SHAFT DRIVE SHAFT of the gears on the discharge side of the pump forces the liquid out of the pump and into the discharge piping.
Basically all gear pumps used in the extrusion process are lubricated by the polymer. Therefore they are called "melt pumps". Some time ago external geared pumps for abrasive materials were introduced to the market. However, they have not been able to establish themselves mainly due to the fact that only comparable low pressures could be realized.

Any questions about our products, please feel free to contact us! We promise you high-end products and first-class service.Look forward to our cooperation!!!