Contact Us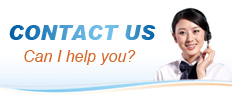 TEL:0086-371-67991755
FAX:0086-371-67993277
Adress: No.22 Dongqing Str., High - New Technology Development Zone, Zhengzhou, China.
Metering Pump Ensures Product Consistency
The company's Valveless Metering Pumps provide precision dispensing of additives for food processing applications. Addition of vitamins, colors, flavors, fragrances, enzymes and preservatives are typical ingredients that benefit from the pump's valveless piston technology. Often in concentrated form, the pump's precision of 0.5% ensures product consistency, while eliminating waste of expensive ingredients.
The IVSP Industrial Variable Speed Metering Pump is ideal for viscous fluids. It has a rugged 1/4 HP variable speed drive motor and is available with sanitary quick-disconnect fittings. Speed is controlled via a DIN mountable controller for both manual and electronic speed control. The valveless function is accomplished by the synchronous rotation and reciprocation of the ceramic piston within a precisely mated ceramic liner.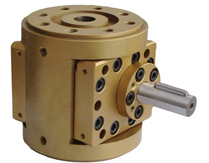 The reciprocation action of the piston, similar to a standard piston pump, accomplishes the pumping function. However, that's where the similarity ends. The piston also rotates, alternately aligning a flat at the end with the inlet and outlet ports of the pump. When the flat is aligned with the inlet port, fluid can be drawn into the pump. When the flat is aligned with the outlet port, fluid can exit the pump. Only one port is open at any time and at no point are both ports interconnected. This effectively functions as, and replaces, conventional check valves.

The article source:http://www.laboratoryequipment.com/product-releases/2014/10/metering-pump-ensures-product-consistency