Products Details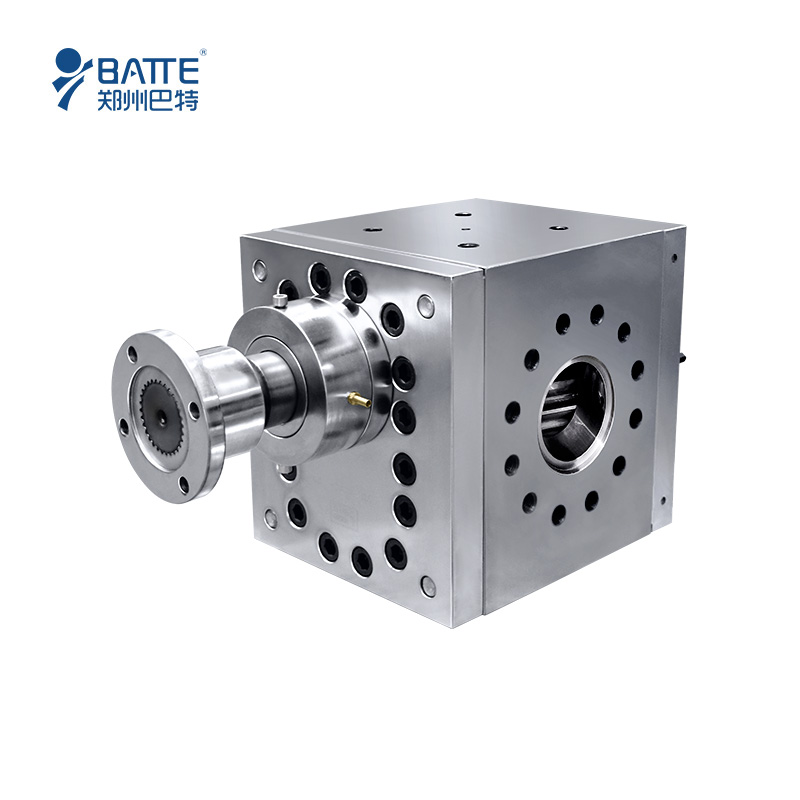 Related with the development of gear pump in plastics extrusion,the transport characteristics and main performance parameters were studied by means of a corotating twin-screw exturder.The results showed that this type of pump provided special performance in pressure stabilizing and linear output.The use of this type of pump could increase the output,improve the accuracy of produces,save energy and raw material.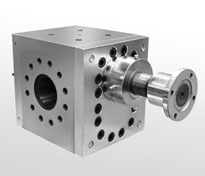 Gear pump is widely used to deliver melt in extrusion processing.This article gives a brief introduction about the characteristic of the melt pump, gear pump,the benefits of its application and also latest development at home and abroad.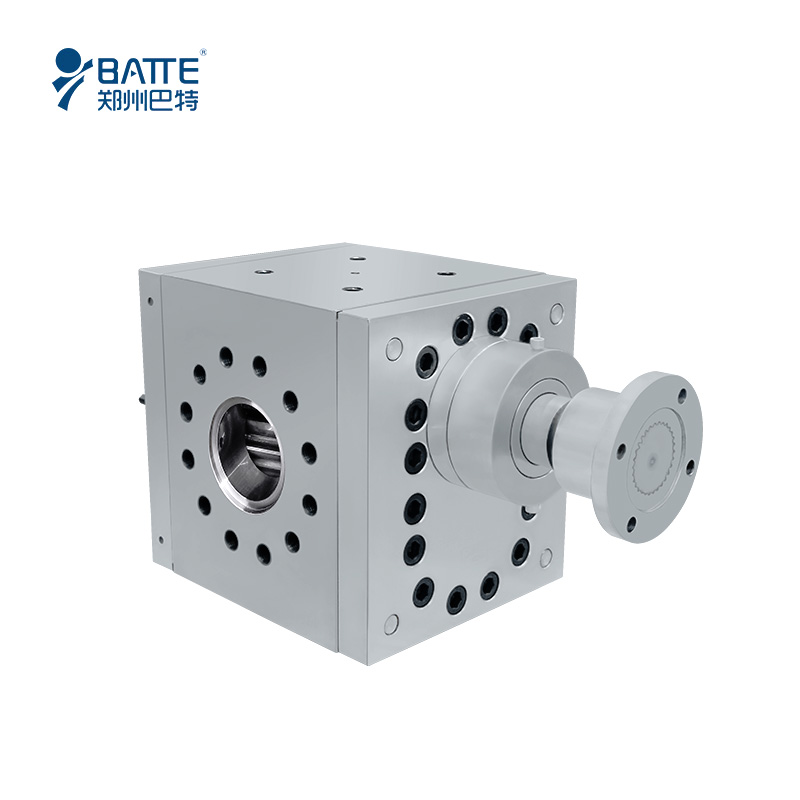 Aimming at the status that the improvement in extrusion pressure is limited by the problem of radial force existed in extruder conventional gear pump in plastics extrusion,based on the principle of harmonic gear transmission,a new type of gear pump is proposed. The radial force is balanced from structure and working principle in the new pump,which is beneficial to increase the extrusion pressure of gear pump.Having good features of pressurization,pressure stabilization,steady and uniform extrusion output,and squeezing out double amount of material,the innovative ideas of the new pump creates a novel way to promote the performance and competitiveness for gear pumps.
Specifications
Technical Parameter for ZB-M Series Pulse-free Gear Pump:
BATTE Melt Pump are applicable for such fields as follows:

Film

Fiber Boosting

Co-extrusion

Pelletizing

Coating

Profile

Nonwoven Fibers

Pipe Tubing

Sheet

Blown Film

Nonwoven
Examples of materials processed are below:

LLDPE

PS

PMMA

PP

HDPE

PC

PVC

PA

PET

Many others
Packaging&Delivery
Packaging Details: Items are usually wrapped with foam plastics, and then packed in wooden case.
Delivery Detail: 5-6 weeks after receiving 30% prepayment from the buyer
Email: info@battemachinery.com
Whatsapp: +86 158 38331071