Products Details
ZB-X series chemical melt pump
is mainly used for conveying or metering of medium or low viscosity material, metering and increasing pressure. It is widely applied in chemical industry, pharmaceutical industry, monomer polymer, low polymer and prepolymer. It is applicable for continuous production.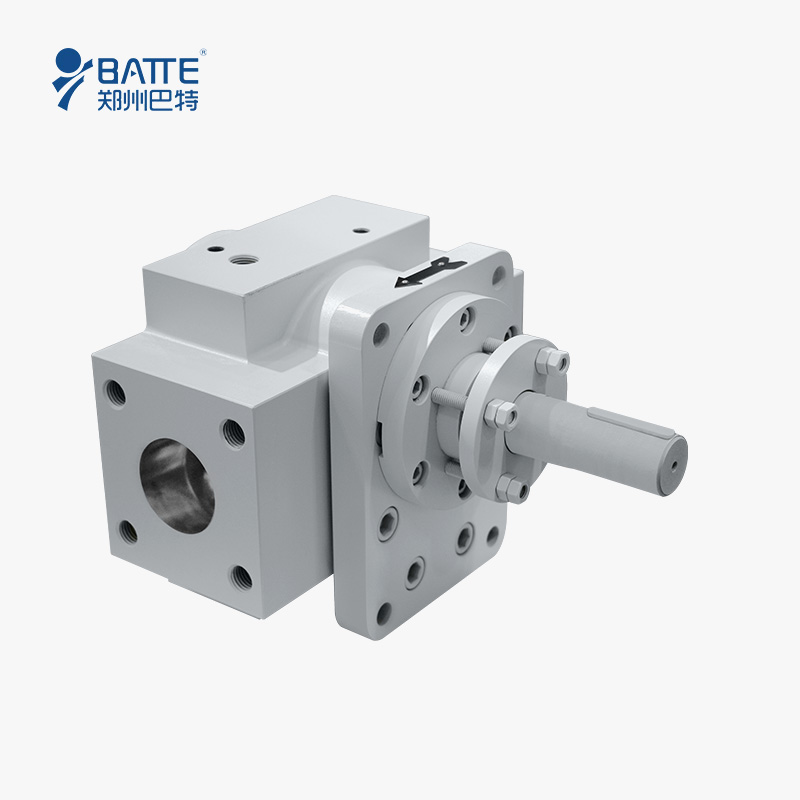 Features of Chemical melt pumps:
Significantly improve the stability of the die head pressure, improve product quality.
Eliminate the pressure fluctuations and material flow.
Improve and increase the plasticizing extrusion production while reducing the load on the extruder, improve energy conservation and reduce costs.
The melt pump can operate with screen changer to improve the molten polymer.
Chemical process pumps manufacturers:
Batte Melt Pump Zhengzhou Co., Ltd. is one of the biggest chemical process pumps manufacturers of melt pump, gear pumps, metering pump and loss-in-weight feeders, volumetric feeders in China. We integrate design, manufacture and sale.
Now, there are tens of thousands of melt pumps, gear pumps and metering pumps in operation for the extrusion lines all over the world, and the amount increases by one thousand sets per year. We also provide the control system/PLC or PID and drive system according to customers' needs.
Specifications
Place of Origin: Henan, China (Mainland)
Brand Name: BATTE
ZB-X series chemical melt pump technical parameter:
Material of Pump Body: 316L Stainless Steel
Material for Pump Gear: 440B Martensitic Stainless Steel
Heating Method: Electrical Rod, Conductive Oil or Hot Water

Chemical melt pump operating parameter:
Viscosity Range: 1pa.s to 1000pa.s
Discharge Capacity: 0.5cc to 12000cc
Working Pressure: ≤120bar
Working Temperature: ≤300℃
Metering Accuracy: 1%
Packaging&Delivery
Items are usually wrapped with foam plastics, and then packed in wooden case.
5-6 weeks after receiving 30% prepayment from the buyer
Email: info@battemachinery.com
Whatsapp: +86 158 38331071