Contact Us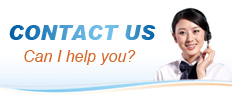 TEL:0086-371-67991755
FAX:0086-371-67993277
Adress: No.22 Dongqing Str., High - New Technology Development Zone, Zhengzhou, China.
Melt metering gear pump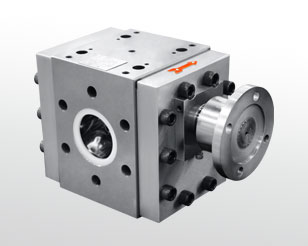 Products Details
Batte Melt Pump Zhengzhou Co. , Ltd. is one of largest manufacturer of melt metering gear pump, gear pump or products of the metering pump in China. Scope Bat melt pump is mainly used for the transportation and pressurization of the assay or high temperature molten polymer to high viscosity. It can be applied in the plastic industry , the resin and the rubber extrusion .
A set of BAT melt pump system include:
1. Melt pump
2. Motor system : motor + reducer
3 . Control system : to PLC

Technical parameter for the melt metering gear pump:
Melt touchscreen system equipment for the pump : Capacity M4 steel
delivery: 0.1 5000KG / H
speed: not more than 60rpm (adjustable )
Operating temperature : not more than 400C ( 750F )
Operating Pressure : Max.Outlet Pressure: 350bar , Max.Differential Pressure: 275Bar
Power Driven: 0.37 55KW
heating capacity : 20KW speed 0.5 form
Right Voltage: 380V/50Hz (Optional)
heating components : stainless steel
heating rod wiring Method : Sealed with special junction
box clamp wiring parts : 12.9 high-strength screw

the performance advantage melt metering gear pump:
1 . Stabilize the output pressure
2. Improve product quality
3. Increasing the extrusion outlet
4. Reduce the unit energy consumption
5. Extend the service life of the extruder
Specifications
Place of Origin: Henan, China (Mainland)
Brand Name: BATTE
Usage: Plastic, Rubber Pump and Fiber
Power: Electric or Oil
Fuel: No Need
Pressure: High Pressure
Application: transportation, pressurization or the metering of polymer
Scope of Application: Almost all kinds of polymers
Viscosity: Up to 40000Pas
Gear Tooth: Straight (Optional),Helical gear pump(Optional),Herringbone gear pump(Optional)
Sealing Method: Mechanical Sealing (Optional)
Heating Method: Stainless Steel Heating Rod
Packaging&Delivery
Packaging Details: Items are usually wrapped with foam plastics, and then packed in wooden case.
Delivery Detail: 5-6 weeks after receiving 30% prepayment from the buyer

Any questions about our products, please feel free to contact us! We promise you high-end products and first-class service.Look forward to our cooperation!!!
Copyright © 2012 All rights reserved Batte Melt Pump Co., Ltd.
Batte is melt pumps manufacturer