Contact Us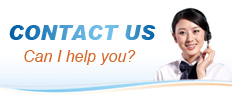 TEL:0086-371-67991755
FAX:0086-371-67993277
Adress: No.22 Dongqing Str., High - New Technology Development Zone, Zhengzhou, China.
How to choose a melt pump?
  Zhengzhou Batte is a sale of gear pumps, metering pumps, melt pump based manufacturer. Our company is divided into single-axis drive gear pump gear pump, dual-axis drive gear pumps for illiquid melt, our unique designs to pull off a good external lubrication pump problem. From the heating mode, the company is divided into heating oil gear pump gear pumps, gear pumps and conventional electric heating water heating gear pump. Our main pump for the external gear pump. According to functionality, we gear pump includes basic one into a gear pump and one into two, one into the extra gear pump, the finished product can be a good solution to the problem of small and large extrusion machine output volume. For the high melt issues, we also have a melt temperature and high pressure gear pump. More pumps can consult online E-mailE-mail or call Tel.

Any questions about our products, please feel free to contact us! We promise you high-end products and first-class service.Look forward to our cooperation!!!